May 18, 2019
On the 17th of May 2019 we had the pleasure and a great opportunity to participate in the "ICT Days Pacific 2019" conference with the theme "Bridging the standardization gap". The Pacific Private Bank's presentation was included into the "Blockchain, what it means for Pacific countries" session.
During our presentation, we discussed the meaning of blockchain and how it can be used in the Pacific region, especially about how the blockchain technology could benefit Vanuatu and its residents. Some of the benefits addressed include quick transfers, economic inclusion for its users, lower costs for charities to receive funding; as well as land ownership record-keeping would be helpful in case of natural disasters, which is a threat in the pacific region. Throughout the panel, comprised of Technology and Government Security experts, we also talked about the risks included in adopting these new technologies and how they might be averted.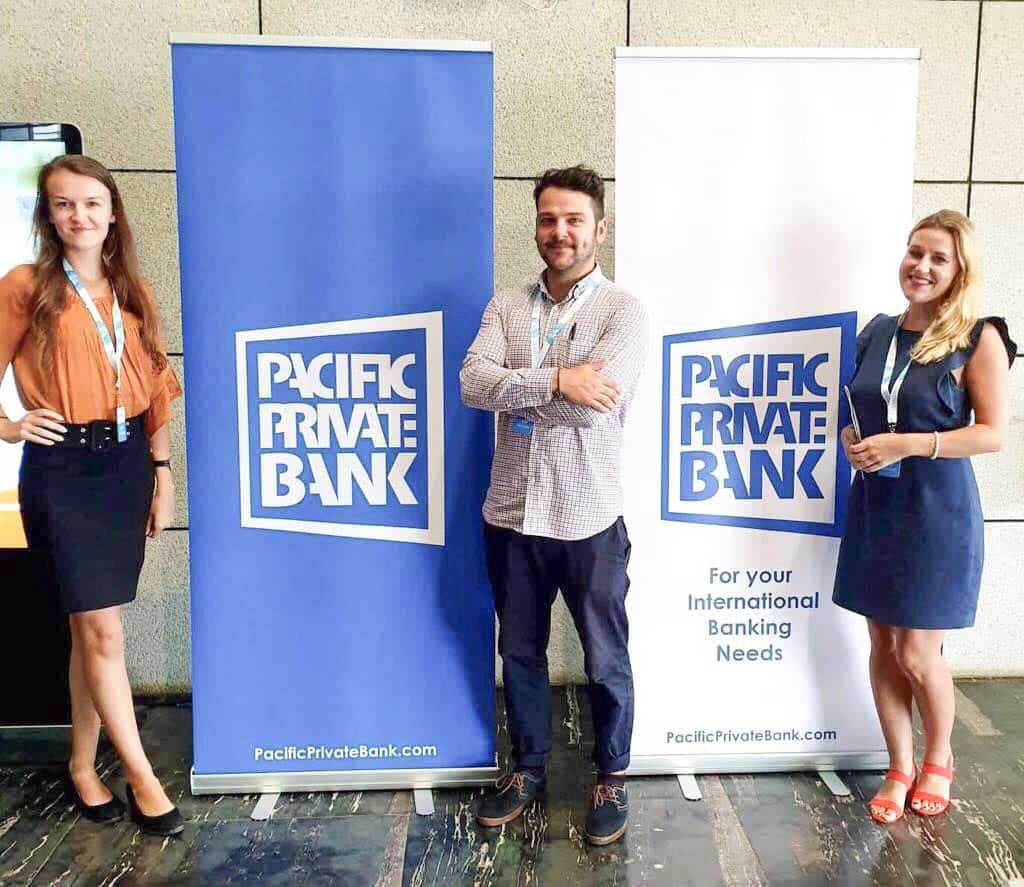 The outcome of the discussion was that with the help of other companies and countries, which have experience in the field, the Pacific countries need to weigh the pros and cons of the blockchain technology in order to prepare regulatory plans and, eventually, embrace the inevitable future.
While the banking industry is very cumbersome and hard to change, the Pacific Private Bank is always looking for new opportunities for building a bright digital future for community and customers from around the world. We will definitely take part in the next year's event!
For more information about the event, please follow the link https://ictdays.gov.vu/.