September 16, 2019
We are pleased to announce that our Senior Know Your Customer (KYC) & Compliance Specialist Viktorija Sadauskaite participated in the ACAMS 10th Annual Tokyo Conference on "Enhanced AML & Financial Crime Tools & Techniques", which took place on the 5th of September 2019.
"The conference was a great opportunity to meet government, law enforcement and private sector representatives and discuss current issues and prospects for the Anti-Money Laundering (AML) field. During the panel sessions, the main topics of discussion revolved around AML/Counter Terrorist Financing (CTF) developments and its issues, case studies and best practices in the Asia/Pacific region, as well as the possibilities to use the blockchain technology in digital identity and KYC systems" – said Viktorija.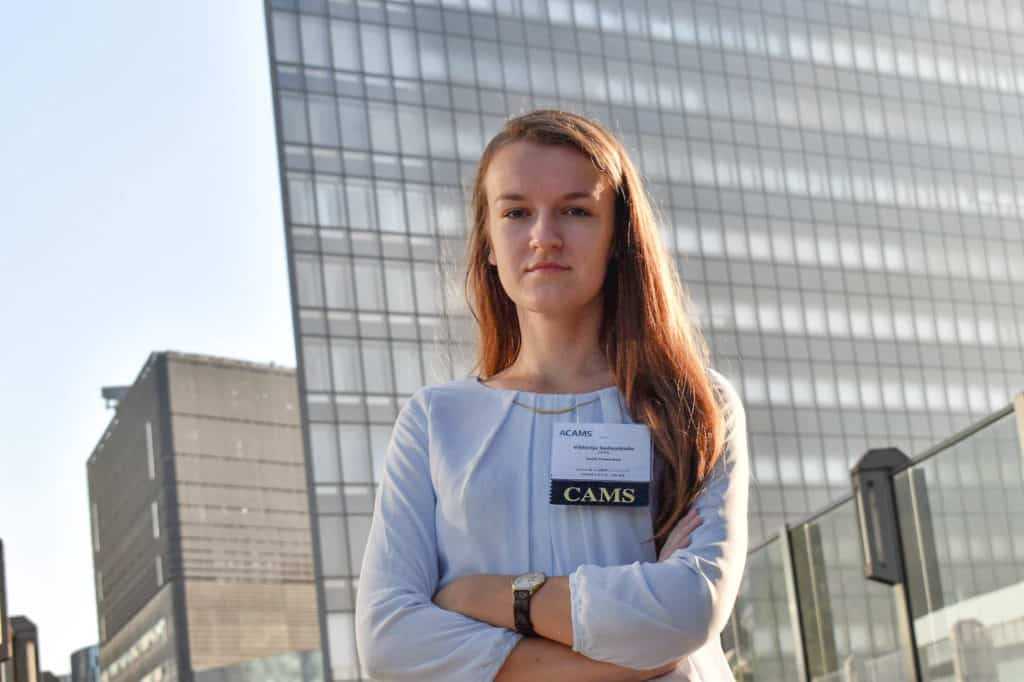 One of the outcomes of the conference is that there is still room for improvement in the Asia/Pacific region and it is important to keep pace with the highest AML/CTF standards, not only for Financial Action Task Force (FATF) mutual evaluations, but also to have a solid base when fighting money laundering in the long run.
Since the legalization of illicit funds is an ever growing threat, constantly trying to find new ways to avoid controls, the AML frontier is becoming more and more important when it comes to protecting the financial sector and the society using it.
We encourage our employees to improve their skills and share their knowledge with our community, so that we can remain competent in such a changing field!